Skip to Content
Botox Treatments in Arlington Heights & Mount Prospect
Botox Cosmetic Treatments in Arlington Heights and Mount Prospect, IL
This effective and non-invasive treatment is ideal for reducing wrinkles without needing extensive cosmetic surgery. There have been countless news stories about the benefits that come along with having these treatments. Finding out whether Botox is right for you is easy when scheduling a consultation with our team.
This FDA-approved protein can be effective in low doses. The muscles that are responsible for producing frown and other wrinkles can be fixed with Botox. This treatment is simple and can be used to make you look years younger with just a single injection. If you are tired of Crow's feet, gummy smile or even lines caused from smoking, now is the time to take advantage of Botox.
Usually you will see results in as little as one to seven days. While this treatment will not last forever, it can help you reduce your wrinkles for up to six months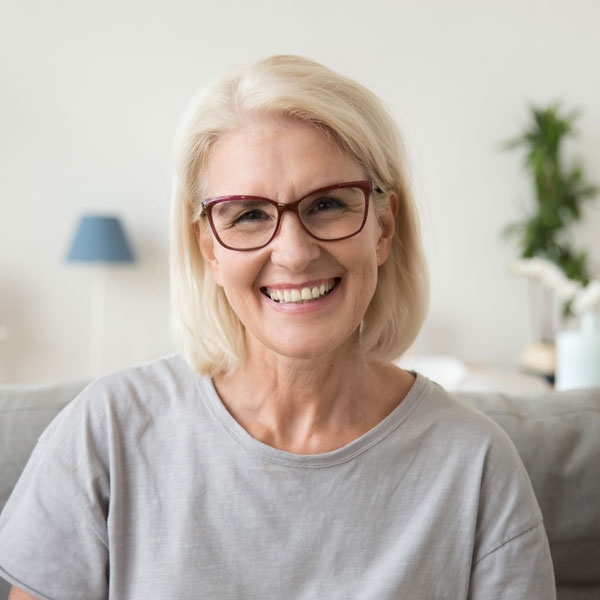 Remove Fine Lines and Wrinkles
Having Botox injections is a great way to get rid of the lines around your lips and in the corners of your mouth. These treatments can also help raise your eyebrows and reduce the appearance of neck wrinkles. Facial asymmetries that are caused by hyperactive muscles can also be treated with Botox.
Dr. James Kakos, has extensive experience and advanced training using BOTOX® in all areas of the face and neck.
Please speak with one of our patient care specialists to schedule your free consultation today.
Frequently Asked Questions
What do I need to know about BOTOX COSMETICS?
While the results are somewhat visible, it will not cause any radical changes to your face and make it look like you have had work done. During the Botox injection process, the muscles that cause things like frown lines are relaxed. You will be able to express yourself without showing wrinkles!
How Fast Are Results?
Usually, you will start to notice a softening of the frown lines in your brows within 24 to 48 hours. This area will usually continually improve for up to a month.
How long will my results last?
Typical results last for 3 to 6 months.
What does my healthcare professional need to know before my BOTOX COSMETICS treatment?
Your doctor should be informed about all your medical conditions. For people who have conditions like Lambert Eaton syndrome or any other disease that affects your muscles or nerves, Botox may not be the right option. Our team will ask a variety of questions during the consultation to ensure you can safely receive these injections.
What type of side effects can I expect from this treatment?
Generally, patients who have this treatment may experience things like discomfort or pain at the injection site, possible headaches, and even pain in their neck. Other side effects can include swelling, dry eyes, and even dry mouth. In some instances, Botox can cause things like muscle weakness or even sight problems. As soon as you notice these problems, contact a doctor to get some guidance on how to handle them.
What should you do before the treatment?
The first step in this process is to get a consultation with our team. During this consultation, you will be asked a variety of questions to assess whether Botox is the right treatment for you. You need to be as transparent as possible about the medications and medical conditions you have. This will allow us to inform you of potential risks associated with this treatment. Failing to be forthcoming about your medical history can lead to a variety of complications. Our team is here to help you get the results you are looking for by administering the right treatments for your needs.
We Are Here to Help
If you are tired of looking years older than you feel, this may be the treatment for you. The only way to find out what your treatment options are is by coming in for a consultation. If you are a candidate for this procedure, our team will give you instructions regarding how to prepare. There are several medications you may need to stop taking to ensure the best results. Things like aspirin or even some over-the-counter supplements can have an adverse reaction with Botox.
You will also need to be realistic about the results Botox will garner. With our help, you can find out what to expect and what this type of injection is designed to do. Don't wait to get the perfect smile you've always wanted; give us a call and schedule an appointment. Reach out to our office by calling 847-758-0100 at your earliest convenience!