Skip to Content
Teeth Whitening in Arlington Heights and Mount Prospect, IL
Have you dreamed of having a sparkling white smile? Have your teeth been discolored by tea, coffee, soda, or tobacco? Are you tired of over the counter whitening products? Dr. Kakos offers up your solution in the form of ZOOM Teeth Whitening System at his Arlington Heights and Mount Prospect, IL office.
ZOOM is a revolutionary, long-lasting, one-visit teeth whitening procedure designed to give you a winning smile! Because ZOOM is so effective and takes such a short amount of time, it is quickly becoming one of the most popular teeth whitening procedures at our Arlington Heights and Mount Prospect, IL facility. ZOOM painlessly whitens natural teeth with a 25 percent hydrogen peroxide teeth whitening gel. The Zoom LED lamp aids in activating the whitening gel and helps it penetrate the surface of the tooth, bleaching colored substances white and leaving the structure of the tooth unchanged.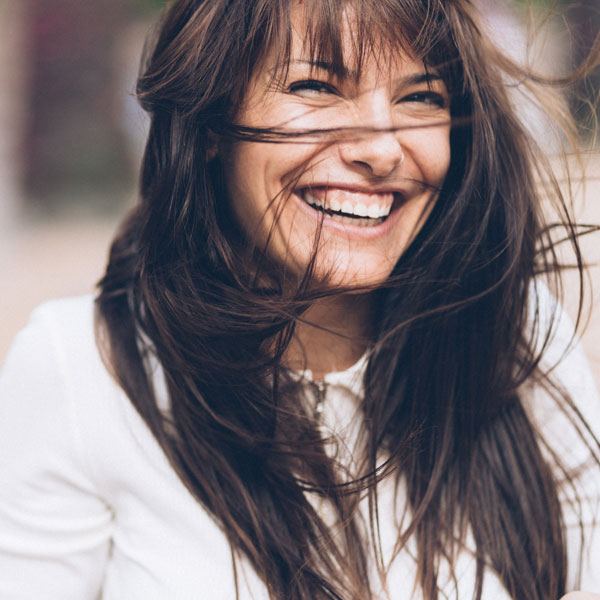 What's Unique About ZOOM?
The light has different intensity settings to match your needs and keep you comfortable. So, to achieve the best results we customize the settings for you by varying the intensity and duration of the light.
Get the sparkling white smile of your dreams with the ZOOM teeth whitening process.
Traditional Take Home Whitening Trays
In addition to ZOOM, we also offer traditional take home whitening trays. If you are looking to whiten your teeth a few shades, but prefer to do so over a couple of weeks, we have take home teeth whitening kits that will work perfectly for you. Our teeth whitening kits are also perfect for at-home touch-ups needed after receiving ZOOM to maintain a dazzling white smile. Our take home teeth whitening kits include custom made trays to fit each individual's teeth. The teeth whitening gel is applied to the custom trays and worn while you sleep. This allows for consistent and complete contact of the teeth whitening gel with your teeth for the most effective stain removal possible. In about two weeks, you will achieve teeth that are noticeably whiter. Our teeth whitening kit can erase years of yellowing and stains from common foods and drinks from your teeth. Enjoy a rejuvenated smile! Don't wait to get the perfect smile you've always wanted; give us a call and schedule an appointment. Reach out to our office by calling 847-758-0100 at your earliest convenience!