Skip to Content
All-On-4 Implant Tooth Replacement
All-on-4 Implant Tooth Replacement in Arlington Heights and Mount Prospect, IL
Dr. James Kakos provides All-On-4 tooth replacement to help patients in the Arlington Heights and Mount Prospect, IL area regain a confident smile.
When was the last time you bit into a crunchy apple? Do you dread public speaking because of problems with your teeth? Do you have a prosthesis that causes you trouble and discomfort instead of the much needed support?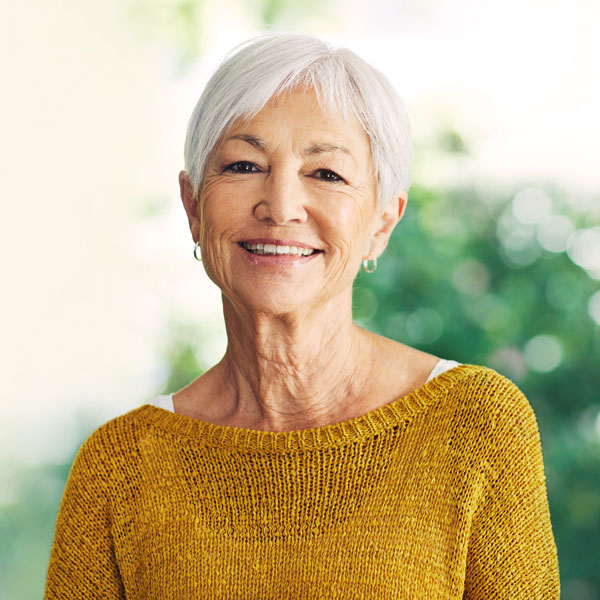 More Than a Smile
Our teeth play an important role in the daily life of our Arlington Heights and Mount Prospect, IL patients. An attractive, natural-looking smile is seen as a symbol of beauty and health. Also, a set of functioning teeth lets us enjoy the foods we love. They help us feel confident at work and allow us to stay active up until old age.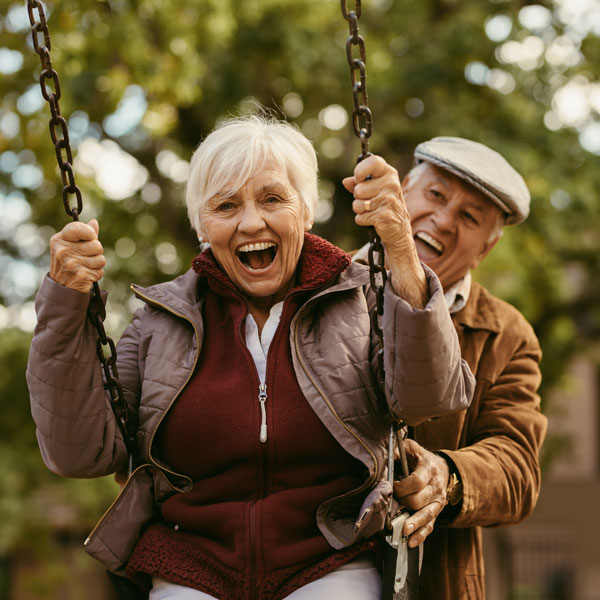 Dentures Often Aren't the Answer
If many teeth are missing, dentures often are the first solution that comes to mind. However, denture wearers often complain about problems and discomfort caused by their prosthesis. But even after numerous dental visits to get their dentures fixed, some of them are still left frustrated and in pain. If you are experiencing similar problems, Dr. Kakos in Arlington Heights and Mount Prospect, IL provides modern dental solutions that can help you bring back the full function of your teeth and your quality of life.  Dr. Kakos will help you find the solution to replace badly fitting dentures with a set of natural looking, fully functioning teeth. Why not start preparing a list of all the foods you have been craving for years? The next delicious meal is only a few steps away with All-On-4 treatment in Arlington Heights and Mount Prospect, IL.
Consequences of Badly Fitting Dentures
Discomfort and Inconvenient Handling
Like many denture wearers, you might be unhappy with the fit of your dental prosthesis. Unsecured dentures usually move in your mouth while you eat and speak. This creates pressure on your gums and jaw bone and can eventually lead to painful inflammations.
Difficulties Chewing and Speaking
Dentures often make it difficult for you to chew, which can stop you from eating many of the foods you once enjoyed. Plastic components covering your palate can have a negative influence on the way you experience food. Dentures may also affect how you pronounce words and can keep you from speaking freely in public.
Changes to Your Appearance
When your jaw bone is no longer stimulated by your own teeth and tooth roots, it starts shrinking. The shrinking jaw bone also negatively influences how your dentures fit, meaning more refitting visits to your dentist. Missing teeth can further affect your appearance, because your lips are no longer supported from the inside. Your chin starts to move forward and upward and your lips turn inward.
We Have Good News
Your time with dentures or failing dentition can soon be over; you can regain the smile of a lifetime in just one day.
The All-on-4® Treatment Concept
The Nobel Biocare All-on-4® treatment concept is a proven dental implant solution designed especially for people with toothless jaws or failing dentition.
Using just four dental implants to secure a natural-looking restoration, the All-on-4® treatment concept provides a fixed, functional and stable set of provisional teeth in just one day.
Hundreds of thousands of people have benefitted from the All-on-4® treatment concept, and it's backed by nearly 20 years of study and research.
98% of patients would recommend the All-on-4® treatment concept
The Nobel Biocare All-on-4® treatment concept is a proven procedure, which has been used to treat hundreds of thousands of patients around the world. The high patient satisfaction speaks for itself.
Benefits of All-on-4®
Improved quality of life
Regain teeth that look and feel natural. And, depending on your situation, your dentist can connect provisional teeth on the very same day that implants are placed. Shorter treatment time With only four implants needed and provisional teeth possible on the same day, treatment is faster and more cost-efficient than comparable alternatives
Supported by science
Created by Nobel Biocare, a world leader in dental implant technology, its success is proven by many clinical studies and 10 years' patient follow-up,
Invest in the rest of your life
Costs might seem high at first glance, but the high maintenance costs of other restorations can make them more expensive in the long run.4 With good maintenance, your implants can last you a lifetime.
First Steps to a New Smile
In a consultation with your dentist, discover all you need to know about starting the All-on-4® treatment concept, including information about costs and the course of the treatment.
Just remember: On the day of the treatment you may leave the clinic with fixed, functioning, provisional teeth! Now show your new smile and enjoy life! After the gums have healed and your implants have settled, you return to your dentist to receive your final teeth, individually crafted for you. If unexpected tooth pain or an accident have you suffering, give us a call and schedule an appointment. Reach out to our office by calling 847-758-0100 at your earliest convenience!