Skip to Content
Dental Care for Children of All Ages
Arlington Heights and Mount Prospect, IL dental office provides pediatric dental care for children of all ages. We offer dental cleanings, restorative procedures as well as treatment of dental traumas and emergencies.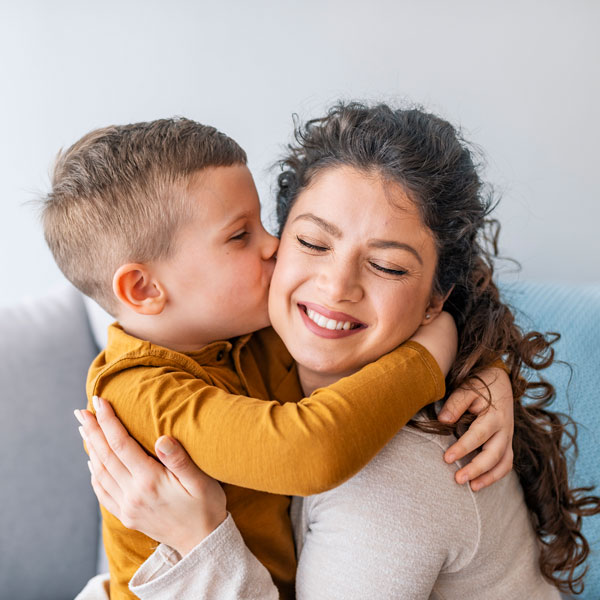 Preventive Oral Care
We believe that the key to optimal dental health is education and preventive oral care. Parents are counseled and given information needed to assess their child's oral health status. They are thought how to intervene and to anticipate the child's oral health needs at various ages and stages of growth and development.
The American Academy of Pediatric Dentistry recommends that infants be seen a dentist by 6 months or after the eruption of first primary tooth and by no later than age 1.
Your Child's First Visit
The first dental appointment is usually short and gives your child an opportunity to meet the dentist in a non-threatening and friendly way
We will talk with you about your child's overall oral health and review your child's dental history
Depending on your child's age and comfort level dental hygienist will take any necessary x-rays. Some children who may be at higher risk for dental problems (for example, those prone to baby bottle tooth decay or those with cleft lip/palate) should have X-rays taken earlier than others
We will gently clean your child's teeth, polish and remove any plaque, tartar build-up and stains
We will educate you and your child how to brush and floss teeth, give specific advice about type of a toothpaste, mouth rinse, proper use of fluoride and how to manage diet
During the exam, dentist will check all of your child's existing teeth for decay, examine your child's bite, and look for any potential problems with the gums, jaw, and oral tissues
You will be given a chance to ask any questions you may have about toddler teething, thumb sucking, or anything else that pertains to your child oral health
In the end of the visit we will apply a fluoride
We suggest scheduling next recall visit. Typically we recommend every six month recall but the schedule may vary according to each child's needs and risks.
If you would like to schedule dental cleaning and check up for your child, call our Arlington Heights and Mount Prospect, IL dental office. When it's time for treatment by a dental professional, give us a call and schedule an appointment. Reach out to our office by calling 847-758-0100 at your earliest convenience!