Skip to Content
Porcelain Veneers in Arlington Heights and Mount Prospect, IL
To correct chipped, stained, discolored, or unevenly spaced teeth, porcelain veneers provide a lasting and natural-looking solution. Handcrafted from thin shells of porcelain, veneers can create a remarkable and dazzling smile in no time at all.
Porcelain veneers require only minimal reduction of tooth structure (approximately .5 mm) and are therefore a more conservative restoration than a crown. Porcelain veneers Dr. Kakos can alter the alignment, shape, color, and size of front teeth with porcelain veneers. The complete procedure takes about two visits – one to prepare teeth, make an impression, and place temporaries, and a follow-up visit to place the final veneers. Therefore, in just two dental visits, you can enjoy a new, more attractive smile that will resist stains and make you feel great about your appearance.
Dr. Kakos has over 22 years of experience in placing porcelain veneers that look and feel natural. If you want a brighter, straighter smile, call our dental office and schedule your porcelain veneers consultation.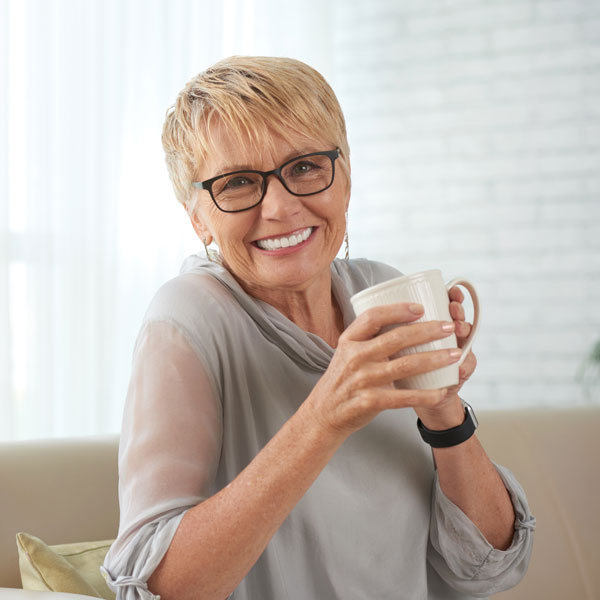 Restore Your Dazzling Smile
Things happen that can leave your teeth chipped, stained or otherwise out of shape. When this occurs, you may feel there's no way to restore your smile to the way it once was. Thankfully, James Kakos, DDS, offers porcelain veneers in Arlington Heights and Mount Prospect, IL. These veneers are thin and designed to cover your natural teeth, giving them a new look and eliminating the appearance of any chips, discolorations or other abnormalities. Because they are so thin, no one will even know you have them.
A Handcrafted Solution
Porcelain veneers in Arlington Heights and Mount Prospect, IL are each handcrafted specifically for the patient. This requires a careful molding of the teeth to ensure the perfect fit. Once the porcelain is shaped to securely fit over the teeth, our dental staff will schedule an appointment to install them. The veneers will be bonded to your natural teeth, providing a new look, while still maintaining the integrity of the existing teeth. No one will be able to tell the difference, even when looking closely.
A Natural Look and Feel
One of the reasons our patients prefer porcelain veneers in Arlington Heights and Mount Prospect, IL is because they not only look natural, but they feel that way too. As you eat, talk and smile, you will feel like you have your natural teeth in your mouth and nothing more. This makes veneers the ideal solution for any patients suffering from discolored, misshapen or gapped teeth. Don't wait to get the perfect smile you've always wanted; give us a call and schedule an appointment. Reach out to our office by calling 847-758-0100 at your earliest convenience!