Skip to Content
Sedation in Arlington Heights and Mount Prospect, IL
Anesthesia is an integral component of dentistry. Most dental cases can be done under local anesthesia alone. However, certain complex cases, anxious and special needs patients, and children may require a more controlled and deeper level of anesthesia.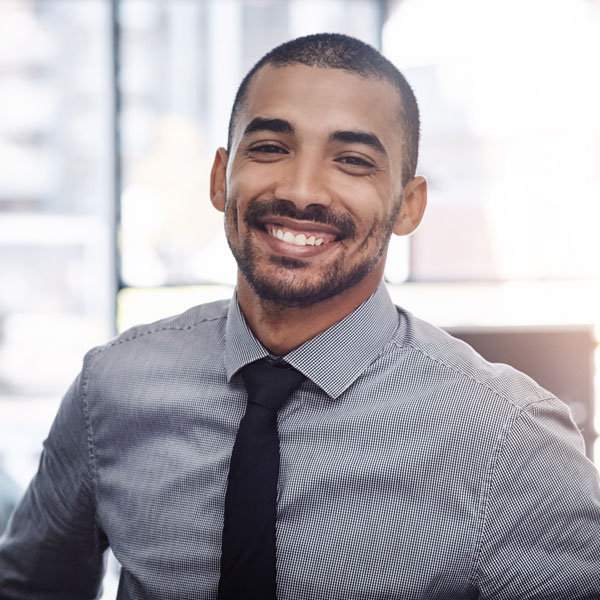 Types of Sedtion
Dr. Kakos' Office offers numerous options of anesthesia/anelgesia for their patients:
Nitrous oxide sedation
Oral sedation
IV sedation
General anesthesia
Nitrous Oxide (Laughing Gas)
This gas, which is inhaled by the patient through a rubber nose mask, is one of the most common forms of sedation used in the dental office. We found that nitrous oxide sedation is very helpful to manage both pain and anxiety effectively. It produces a relaxed, comfortable feeling, so patients who are very nervous about dental treatment will greatly benefit from this type of sedation. Nitrous sedation has a tremendous effect on the gag reflex. Patients who have difficulty with taking radiographs or taking impressions are candidates for nitrous sedation.
Nitrous is safe to most patients without any significant side effects. Effects wear off quickly after the gas is turned off. This is the only form of sedation under which patients can drive after the procedure.
Oral Sedation
Oral sedation in healthy adults is typically safe, effective, convenient, and inexpensive way to relax patient. In many cases we use a class of sedative medication called benzodiazepines. Examples of benzodiazepines include diazepam (Valim), lorazepam and triazolam. Oral sedation, works on the central nervous system to help patients with mild to moderate levels of fear and anxiety.
The patient should be advised not to drive, make important decisions, or consume alcohol for a period of 24 hours after the appointment.
Intravenous Sedation
This form of pain and anxiety control involves injecting a sedative into a vein of a patient's arm or hand. This approach is usually reserved for patients undergoing extensive dental procedures or for the extremely anxious patients. We monitor the oxygen level of patients receiving IV sedation and may need to give such patients additional oxygen during the procedure. With IV sedation, the patient is awake but very relaxed.
General Anesthesia
Produce an unconscious state. In this state a person is:
unaware of what is happening
does not feel, see, or hear anything during the procedure
pain-free
immobile
free from any memory of the period of time during which he or she is anesthetized
The anesthetic medications are given  through an intravenous line or as a gas through a mask. Intra muscular injection or oral pre-sedation might be necessary separately in some cases with children and special needs patients. Insertion of an endo-tracheal tube or a similar breathing device might be needed during the anesthetic. When anesthetics reach the bloodstream, the drugs that affect the brain pass through other blood vessels and organs so they are often affected too.  Therefore, patients must be carefully monitored.  The anesthesiologist continuously monitors the patient's heart rate, heart rhythm, blood pressure, respiratory rate, and oxygen saturation.
 Preparation for general anesthesia are:
It is important  not to eat or drink from midnight the night before the scheduled appointment or at least eight hours prior
If you are taking medication, you might need to continue taking some while refraining from taking the others.  Follow the instructions of your anesthesiologist and managing physician
Refrain from smoking at least one day prior to the procedure.  If you use a nicotine patch, please stop using it at least 24 hours prior to the anesthesia
Children might be allowed to receive certain clear liquids until four hours prior to the procedure if approved by the anesthesiologist
Have family member or trusted friend to escort you and be responsible to drive you back home after the procedure
Do not plan anything for the remainder of the day
Meet Dr. Zak Messieha
To provide the safest, most advanced anesthesia care available, we collaborate with Dr. Zak Messieha. Dr. Messieha received his DDS (Doctor of Dental Surgery) degree from Ohio State University. He then completed a General Practice Residency at the College of Virginia Medical Center and McGuire VA Medical Center in Richmond, VA. From there he went to Long Island Jewish Medical Center where he completed a residency in Anesthesiology.After working in an office-based practice for a year, Dr. Messieha came to the University of Illinois at Chicago where he worked full-time between the College of Dentistry and the Anesthesiology Department at the University Hospital. Dr. Messieha has lectured nationally and internationally on Anesthesiology and Pain Anxiety Control. He has several published papers and abstracts. He continues his academic post on a part-time basis as a Professor of Clinical Anesthesiology both at the College of Medicine and the College of Dentistry.
Dr. Messieha has filled leadership positions at the National and State levels including:
President of the Illinois Dental Society of Anesthesiology.
Secretary and member, the Board of Directors of the American Dental Board of Anesthesiology.
Chair, The American Dental Education Association Council on Hospitals and Advanced Education Programs.
Chair, The American Dental Education Association Section on Anesthesiology, Oral Surgery and Hospital Dentistry.
President of the Dental Anesthesiology Research Group, The International Association for Dental Research.
Member, Board of Directors for the American Society of Dentist Anesthesiologists.
Board Certifications:
Diplomate, National Board of Anesthesiology
Diplomate, American Dental Board of Anesthesiology
Diplomate, National Dental Board of Anesthesiology
Fellow in General Anesthesia, The American Dental Society of Anesthesiology
Certified Advanced Cardiac Life Support and Pediatric Advanced Life Support Instructor by the American Heart Association
Find Out More About Your Anesthesia Options
If you are nervous or anxious about dental treatment, we know how to make you calm and relaxed throughout procedure. If you've been noticing soreness, pain, or anything else making your teeth and mouth uncomfortable, don't hesitate to give us a call and schedule an appointment. Reach out to our office by calling 847-758-0100 at your earliest convenience!