Skip to Content
Dentures in Arlington Heights and Mount Prospect, IL
A denture is a removable replacement of missing teeth, bone, and gingiva after the teeth have been lost or extracted. Dentures are available either as removable or fixed, in different materials and quality.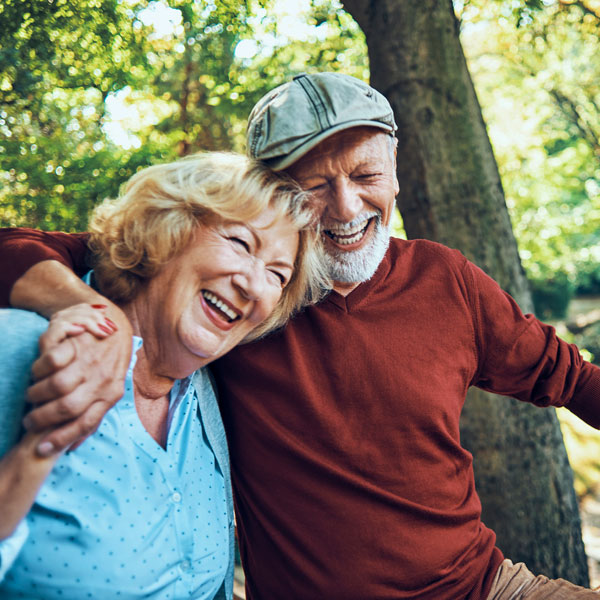 Different Types of Dentures
A complete denture (full denture)
Replaces an entire arch of missing teeth and bone, which is resorbed when teeth are missing. Dentures are made with acrylic materials that are colored to simulate the missing tissues. The functions of a complete denture include chewing food, proper speech and esthetics. Frequently, dentures improve a patient's self-esteem, appearance, and oral function.
Partial denture
Often called "partial"- replaces a few missing teeth. They generally attach to remaining teeth with metallic clasps or wires or with soft plastic rings in the body of the denture that slip over the natural teeth. As with complete denture, the teeth and gums are simulated to make an esthetically pleasing prosthesis for the patient. The remaining natural teeth greatly stabilize the partial denture and significantly improve function.
Over denture
It is a complete denture supported by both retained natural teeth or implants and the soft tissue of the residual alveolar ridge.
Immediate denture
delivered initially after teeth are extracted.  Due to amount of bone remodeling after extraction, the denture is usually relined or rebased about six months later.
Permanent denture
Fixed screwed dentures on implants. The implants provide superb stability, which means the permanent dentures will not slide or move around.
Request a Consultation
If you have missing teeth and would like to find your best possible treatment alternative for replacement of your teeth call our Arlington Heights and Mount Prospect, IL dental office. If unexpected tooth pain or an accident have you suffering, give us a call and schedule an appointment. Reach out to our office by calling 847-758-0100 at your earliest convenience!