Skip to Content
CEREC Porcelain Crowns in Arlington Heights and Mount Prospect, IL
Dr. Kakos obtains excellent esthetic results with white porcelain filling restorations known as: CEREC restorations. The type of CEREC restoration will depend on the amount of tooth structure that needs to be restored.
There are two types of porcelain fillings restorations:
INLAYS: are intracoronal (inside the cusp) restorations that replace small to medium amounts of tooth structure. Do not cover any cusps (bumps on the teeth)
ONLAYS: involves replacing more tooth structure than inlays replace. Can replace up to 3/4 of the actual lost tooth structure.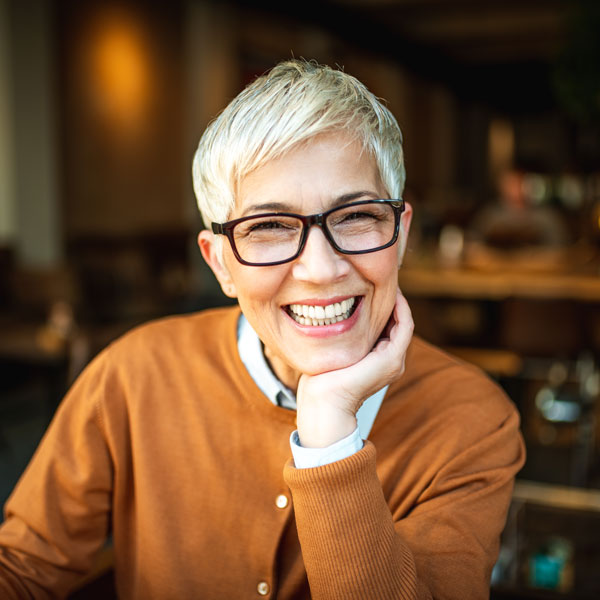 Porcelain Fillings
Porcelain fillings are a more conservative approach than a crown and are considered when large areas of tooth structure need to be replaced in heavy bite areas.
They are usually placed in back teeth when esthetics is a concern.
Inlays and onlays can also be made from gold. Gold has often been considered the strongest option although it is not the most esthetic and the procedure involves two visits. Dr. Kakos or his associates will discuss both available options and help you make the right decision.
Restoring a tooth with white porcelain filling involves only one appointment.  The restoration is fabricated at the office with a CAD/CAM milling system known as CEREC. This system allows us to make porcelain crowns, inlays or onlays quickly and bond them to the tooth in a single appointment.
Benefits of CEREC
Some of the main benefits of the CEREC system are:
The patient is not required to wear a temporary restoration
Dental silicone impressions,  that  often cause a gag reflex, are not necessary
Second dental appointment eliminated. The entire procedure can be finished in a single appointment!
Learn More about Porcelain Fillings
To learn more about our white porcelain fillings, please contact our office. If you've been noticing soreness, pain, or anything else making your teeth and mouth uncomfortable, don't hesitate to give us a call and schedule an appointment. Reach out to our office by calling 847-758-0100 at your earliest convenience!