Skip to Content
Remember! Teeth Exam and Cleaning Are Essential for Your Child's Oral Health!
The need to assess and recognize your child's oral problems at its earliest stage is critical in preventing future restorative treatment and further progression of potentially irreversible conditions.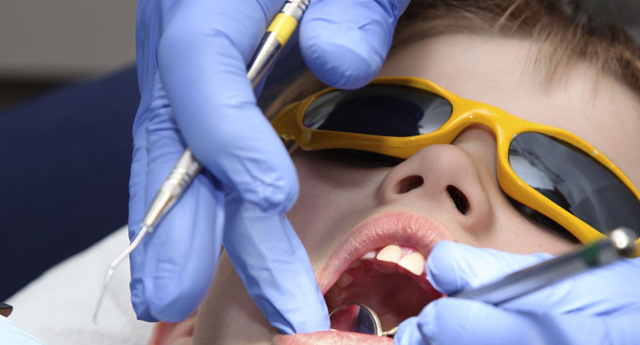 The Number One Chronic Disease Affecting Children in the United States Is Dental Decay.
The Centers for Disease Control and Prevention report that dental decay is possibly the most prevalent infectious, transmissible disease in American Children.
Dental decay is five times more common than asthma and seven times more common than hay fever in children.  Recent data reveals that 25% of children between the ages of 2 and 4 experience decay—an increase of more than 30% compared to 20 years ago.
Dental Decay Can Negatively Impact Children's Quality of Life.
Recent studies have found a correlation between children's dental health, school performance, and psychosocial well-being. Children who experience dental decay are at increased risk for malocclusion of the permanent dentition, oral pain, failure to thrive, and, in rare cases, severe dental infection.
We are in a primary role to assess your child's risk for dental decay. We can recommend specific strategies including the placement of dental sealants, fluoride application, diet counseling, and oral hygiene instructions.
Remember that early diagnosis and early treatment prevent further problems that may lead to an extensive treatment or even tooth loss.
With the start of the school year coming upon us fast, most schools require a completed dental form.
Please call the office at 847-758-0100 if your child is due or past due for teeth exam and cleaning,
so we can get them scheduled and we will complete the school form.